Tara Brascamp
A group facilitator and clinical supervisor to counsellors and counselling course trainees, Tara is an experienced counsellor and clinical supervisor. She runs workshops in Gestalt, sandplay and inner child work.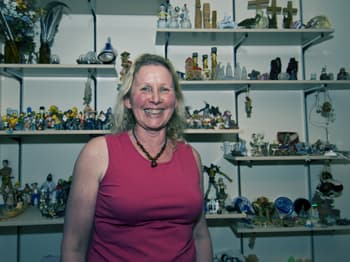 Tara sees life and work in a holistic way. She has lived in communities all over the world, experiencing the diversity of different cultures. From when she was a child she has always reached out to people she met on her journey. She has a deep commitment to spiritual growth work and for people to reach their fullest potential.
A counsellor and therapist since 1986, Tara a member of the NZ Association of Counsellors. She has assisted with the running of a Training Group in Hamilton, for the Gestalt Institute of New Zealand. Tara established and then managed a "Special Needs" Preschool in Opotiki, before moving to Hamilton. She currently practices in Hamilton and Raglan.